Did you know that there are almost 15 million home-based businesses all over the United States alone? Even 69% of startups had begun their venture as home businesses. It takes around $5000 or less to start this type of endeavour rather than setting up a business with a physical location. Though home-based businesses do not promise the most lucrative turnover, they help you get started somewhere with a small amount of money. Moreover, you don't have to worry about travelling, multitasking or paying extra rent for office space. Wouldn't it be amazing to start your own venture right from the comforts of your home without having to leave the house, especially amid this pandemic?
Letting your neighbours, family and friends know about your home business is not enough to bring in good revenue. Take a look at eight tried and tested ways to expand your home business without leaving the house. 
Focus on one product or one service initially 
Let's say you intend to provide assignment help to students of all educational levels and thrive in the academic industry. Wouldn't it be difficult and confusing to write different types of assignments such as essays, homework, coursework, research papers, case studies, etc. all on your own? So, initially, stick to one type of assignment only. Instead of multiple categories, focus on a single category of product or service and then do everything to increase sales of that one particular product. 
 Here' a real-life example that you can take inspiration from:
Richard Roy, a New Jersey landscaper, began a home-based business of removing dog-waste called Dr Pooper Scooper. He could have worked on his landscaping business. But, he chose to start something new, and he focused only on what he thought he could do at that moment. Now, his dog waste-removal is a thriving business serving over ten customers and making 1100 pickups a week.
Think twice before you start your venture at home. It's okay if you can't follow your passion for the home-based business initially. It is always better to choose the business that is easy, on-demand and profitable. 
Strengthen your online presence 
More and more consumers are relying on the Internet to find businesses near them. According to local search statistics, more than half of internet users or rather 54% of consumers search on Google at least once a month to find a local business. However, 12% of consumers search for a local business online every day. In fact, 46% of all searches on Google are local. So, you need to strengthen your online presence if you want your home business to reach out to the maximum of people. 
How to create a robust online presence?
Combine your professional and personal accounts in social media profiles and give your customers insights into your own passions and interests, along with promoting your brand. 

Optimise your website for mobile-friendliness across all kinds of devices. 

Enhance the user experience of your website. 
Let's say you want to provide marketing management assignment help to students from the comforts of your home. So, build a website relevant to your nature of business. Share the website across all social media profiles to increase its visibility among your target audience. 
Keep track of your online success
Expanding your business online doesn't mean implementing the strategies and waiting for an unspecified time. It means you have to keep track of your online success besides implementing the strategies. This can help you understand what works and what doesn't work for your website. There are several analytical tools out there that can help you understand the position of your website amid other competitors. 
The tools you can use to keep track of your online success:
Google analytics 

Statcounter

CrazyEgg

SEMrush

MOZ

Ahrefs
The best one to start with is undoubtedly Google Analytics. It is free and very easy to use, especially for beginners. You can see how your website visitors behave after visiting your website. Whether they share your blogs or buy your products, you will understand everything. You can also determine the amount of time they usually spend on your webpage. That way, you will know if any changes are required in any of your web pages.
All the above tools along with other digital marketing strategies are covered in this digital marketing certification program.
Expand your product lie to provide complementary services 
Let's say you have provided marketing services for about three years locally and you have received quite a lot of positive feedback as well. With time and reputation, the expectations of your clients also increase. So, you must think about providing certain complimentary services alongside your main products to diversify your product line. This strategy can make your products more appealing to retailers who usually like to buy a line of products rather than buying a single item. 
Here' a real-life example that you can take inspiration from:
Meredith LiePelt runs a company known as Contemporary Baby from her home in Dublin, Ohio. 

She started off making colourful burp clothes for newborns. 

However, with time, she expanded her line to include other 'go along' products like bibs and gift baskets, blankets, etc. 

According to LiePalt, her retail customers enjoyed having more gift-giving options because they could offer a wider selection of products to choose from to their wholesale clients. 
Think of the products that are related to your main product and consider the budgeting as well. You don't want to lose money in an attempt to add a complementary service to your main product line. Right? Do not miss the opportunity to diversify your product line through a wide slew of related items. 
Make the most of freelance economy 
Let's consider that you are in an academic writing business that's completely home-based. As you reach out to a wider audience, you will have more orders than usual, and eventually, you have to hire other writers to get the orders done on time. That is when you must try to hire freelance writers rather than the ones who work full-time or permanently. There are many tasks you need to get done as you expand your home business. The freelance economy is growing in today's world. Thus, hire candidates on a project basis since that's more budget-friendly and manageable. 
Four major benefits of hiring freelancers:
Cost-effectiveness

– Hiring freelancers is more cost-effective than hiring full-time employees. 

Access to top-tier talent

– Freelancers are specialised professionals who have devoted years to perfecting their craft.

Networking-

You would be surprised to see what a freelancer with good connections can do for you at a fraction of the cost. 
As per an article on The Conversation, freelancers make up a diverse population of workers due to their varying educational backgrounds and different working styles. Freelancers offer quality work and relevant networking opportunities, both of which you need to expand your home business.
Grow your social media presence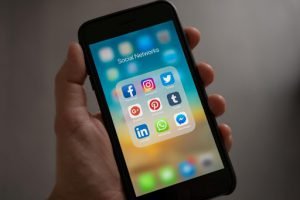 There are approximately 3.5 billion social media users all over the world. In fact, people spend at least three hours every day on social networks and messaging. Thus, you can only imagine the amount of traffic your website can generate if it has a robust presence on social media. Social media platforms are not only a valuable place for your business to grow but also to connect with new, potential customers. 
Here's how to increase your social media presence:
Promote your social media accounts

– Add social media icons to your site, and tell people to follow you on social media. 

Pay attention to what's trending

– Trending hashtags can help you get your business get in front of tons of users. 

Focus on eye-catching visuals

– Share images that will help you connect with your users. 
Your social media accounts must become a community if you want your business to have a robust presence in your social media profiles. You can also show appreciation to your followers or answer question in posts to interact with the people interested in your business.
Target other related markets 
By this time, your business must have a strong online presence, including your social media networks. So, now it's time for you to target other related markets as well and expand your home business. For instance, you can start marketing to college students if you had initially targeted only teenagers. Similarly, you can start selling to stay-at-home moms if you already used to sell to working moms. Besides this, you can also take a retail-oriented service or product and sell it wholesale. 
How to do it?
Let's say there is a home-based catering business that sells cakes, pies and other tasty desserts. That business can contact local bakeries to sell its products on a wholesale basis. The price that you will get from the bakeries will be lower since the bakeries need to make a profit as well. But, you will sell more products and generate consistent cash flow. 
Enhance your customer service 
89% of consumers have switched to doing business with a competitor because of poor former customer experience. As per Esteban Kolsky, 13% of unsatisfied customers will tell 15 or even more people that they had been unhappy with the customer service. You have to retain your customers if you want to grow your home business. Excellent customer service is one of the best ways to increase customer retention rate. 
How to improve customer service?
Have a clear customer-focused vision that you can communicate with your organisation. 

Understand the different types of customers who deal with your customer support teams.

Create an emotional connection with your customers. 
You can use certain cloud-based customer support tools such as Freshdesk to build a great reputation and brand loyalty among your target audience. Freshdesk provides a single place to track all consumer queries and helps you interact with your clients 24*7 through automated responses. 
Wrapping Up,
Gone are those days when you had to design a physical location, hire a handful of employees and travel around the world to promote your business. All that you may ever need is a computer to start a business from home. What's more, you don't have to spend more than you can afford to purchase a functional and reliable laptop for business. The savings derived from buying refurbished equipment can go to the business's other expenses instead. Now, you can launch your home business and expand it at your convenience without having to leave the house. From promotions to interacting with your potential customers, everything is easy, simple and possible with home businesses as well. 
Author Bio:
Samantha Lewis is a loving mother to two doting daughters. She also provides write my essay to students at MyAssignmenthelp.com. Samantha works as a content writer at a reputed firm in the United States.