The international premiere of "Avatar: The Way of Water" took place in London on Tuesday night, and James Cameron brought a little bit of Pandora along with his impressive cast. The hotly anticipate, long-await sequel will finally be release in theatres in a few days, a moment the director wasn't always inevitable would happen.
On the blue carpet in Leicester Square, Cameron admitted to Variety, "I had a lot of doubt when the pandemic hit. "We had a six-month closure.
We had no idea if there would still be any theatres available to screen the film in. But we made it through it all. The cinemas are once more packed. All of it is back. For the first few weeks, we are completely sold out. Therefore, I'm rather happy.
Kate Winslet, who joined the series as Ronal, the head of the aquatic Metkayina clan, brings director James Cameron and his "Titanic" star back together in "The Way of Water." As she leaped into the world of Pandora, the actress found the shorthand they had already created to be very helpful.
"He would tell me to do whatever I wanted. He had faith in the story he had written, according to Winslet. And he had faith in the actors to enter the scene and bring it to life. So all it said was, "Show me." Play. Attempt anything. It was simply amazing."
Jim is a pioneer. Sam Worthington, reprising his role as Jake Sully, who, together with his wife Neytiri (Zoe Saldana), must defend his family from a well-known enemy, says, "He's pushing the technology and pushing us as performers." Jake continues to be a careless warrior. Now that he has children, he is under a lot of duty because the entire trip is about family and defending what you cherish.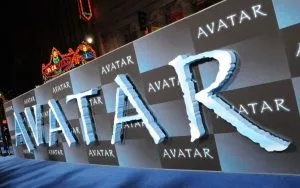 Stephen Lang returns as the evil Quaritch, this time in a genetically constructed autonomous avatar body of his own, and represents that "familiar threat" once more. Lang discussed the two very different opening days of "Avatar" and "The Way of Water" with Variety.
"I worked in the armor bay on the original 'Avatar' from day one. It was a carefully orchestrate scene. I felt right at home. In the weight room, I was. He's in his shit there. Quaritch is there," Lang stated.
The first scene I shot for 'The Way of Water' was also the first scene we shot for the film, which show Quaritch waking up in his new form, absolutely lost, and losing his cool. He was, therefore totally out of his element. However, both of them are utter Quaritch moments.
High-quality visual effects are necessary to bring those and other moments to such vivid life. Weta Digital's Eric Saindon highlighted his delight in helping to bring the 3D experience back to theatres.
"The original "Avatar" was excellent, and everyone saw it in stereo. They all adored it. 3D then became monotonous. Because it didn't improve the movie, I quit attending 3D cinemas, he said.
This film immerses you in the world. You need to be made aware that you are watching in 3D. You simply watch it and feel like Pandora. Jim is skilled at using the stereo to enhance the picture, not just as an afterthought.
Before producer Jon Landau introduce the actors on stage, the audience was treat to snippets of composer Simon Franglen's composition inside the theatre.
The evening, according to Cameron, "was not only about a new 'Avatar' film. It has to do with actual cinema. To see everyone here, dressed so elegantly, celebrating this piece of art we all adore on a large screen, as it was intended to be seen.
"I feel so fortunate that we're all here to do it, and that film is back, as vivid and explosive as ever," he said. So let's go ahead and do this, have some fun, put on our 3D glasses, and take a trip back to Pandora as a group!
On December 16, "Avatar: The Way of Water" makes its cinematic debut.