Oxyhelp is a growing industry that manufactures premium quality hyperbaric oxygen chambers. The industry focuses on the safety and convenience of its customers along with prioritizing comfort and ease. These chambers are non-medical devices that are used to perform hyperbaric oxygen therapy. The therapy is used worldwide to treat health problems like CO poisoning, skin burn, decompression sickness, sleeping disorders, etc. The therapy speeds up the healing process in the body due to the higher concentration of oxygen used in it.
Oxyhelp has innovative ideas and plans for growing its business worldwide. They deliver their hyperbaric chambers in almost every country. The industry is a very suitable source from an investment point of view. The company has strong business strategies to grow its corporation.
The article highlights important information related to the business policies offered by the Oxyhelp industry to provide people easy access to hyperbaric therapy and chambers all over the globe.
HYPERBARIC OXYGEN CHAMBERS BY OXYHELP
Hyperbaric oxygen chambers are specialized cubicles used to conduct hyperbaric oxygen therapy. The process has gained a lot of fame in the recent decade therefore the market for hyperbaric chambers is growing on a large scale. The chamber supplies a high amount of oxygen (nearly 100%) in the cubicle where pressure is gradually increased to 2-3 ATA. The pressurized environment makes the lungs gather more oxygen which helps in better breathing and oxygenation of the body. The increased amount of oxygen reaches each cell and tissue making the body function properly and heal promptly.
Oxyhelp is a leading brand of hyperbaric chambers which are delivered all over the world. They manufacture both monoplace and multiplace hyperbaric chambers. The monoplace chamber has a shape like an MRI machine with single user capacity only while the Multiplace chamber is a small room with a capacity of more than 2 to up to 20 (depending upon the space). Both of these chambers have the same working principle and both help to treat and heal numerous health problems and medical issues.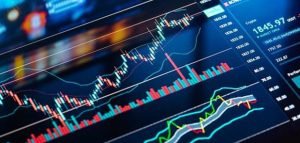 OXYHELP BUSINESS STRATEGIES
Oxyhelp has well-established business criteria to market its product as well as provide its services everywhere. They manufacture their hyperbaric chambers in Europe but have a global network with all the other countries. They deliver their chambers in almost 30 countries where their professionals assemble and set the device for their customers themselves. They have developed business policies where you can invest in the Oxyhelp industry as well as rent a chamber on the contract for a few months. All these strategies help us to get maximum aid from their services sitting in any corner of the world.
GOOGLE TREND OF HYPERBARIC OXYGEN CHAMBERS
Hyperbaric oxygen chambers are the modern solution to our common health problems. They make life better and healthy. Therefore, the hyperbaric oxygen chamber is the new wishlist product of every person who is aware of its countless health benefits. Due to its increasing demand, we can note its rising Google-trend graph. The chambers were in most demand during the COVID peak year. It is a recommended device by well-known health professionals who consider hyperbaric oxygen as a well-being therapy even when one is not facing any medical health issue.
Moreover, we can estimate the increasing search volume of hyperbaric oxygen chambers from the regional graphs as well. The graph depicts how the establishing countries are considering hyperbaric chambers as an important purchase to promote a healthy and balanced living community. Not only for home or other usages, but people are also investing in this industry to provide their services as well as putting hyperbaric chambers on rent. Oxyhelp provides a two-way business policy by providing all the options to its clients to expand and help their customers to grow in business too.
OXYHELP – DEALERS AND DISTRIBUTORS
Oxyhelp has a friendly-business strategy where it encourages local and international sellers to join their business as partners and resell their products worldwide. The distributors can work independently in the local market while the resellers have to follow Oxyhelp policies and manufacture prices. There are discount deals available once the sellers have reached a specific level of sales.
The chambers manufactured by the Oxyhelp industry are reliable and safe. The product has a suitable rating worldwide. The features in the chambers are digital and easy to use for users of any age. The hyperbaric oxygen therapy conducted in these chambers shows promising results giving Oxyhelp good and positive reviews.
ADVANTAGES OF OXYHELP GLOBAL NETWORK
Oxyhelp has developed a global network in the local as well as international marketplaces. The partnership and affiliation with this company are increasing rewarding opportunities to avail from their business along with easing access to Hbot. Some advantages from a business point of view provided by the industry to the sellers worldwide are listed as follows:
The self-Controlled market for Oxhelp distributors.
The distributors are the direct dealers of the Oxyhelp industry.
They make you a part of their campaigns and trades.
Opportunities to start other business models like renting, franchises, etc.
Discounts and deals
Good profit margin
Thus, the overall business strategies and models of the Oxyhelp industry are solid. It is trustworthy and reliable with its clients giving them rewarding possibilities. Their hyperbaric oxygen chambers are optimum and are being used in homes, health care, gyms, spas, and salons. Their oxygen delivery is premium and the healing property shows proper recovery. Therefore, the hyperbaric oxygen chamber by the Oxyhelp industry is a good choice for investment and business development.