Most people on Earth have the desire to see what else is out there beyond the place where they live.


We, humans, were actually wanderers before we started settling down in different places. Later we divided ourselves into different places, communities, etc.
We believe that as we have a dream to visit some amazing places on earth, you must also have dreamt of traveling to far-off places at least once in your life. Unfortunately, most people can't afford to take on the life of a traveler but many people can easily fulfill their dream of witnessing the beauty of nature.
Here in this article, we will recommend you these five places to visit before going somewhere else. d
The Galapagos Islands 
When visiting the Galapagos Islands, you will have several Galapagos tours to select from, each with varying degrees of exploration and luxury. What they all have in common is that you will have access to some of the nicest beaches and some of the most beautiful tropical views in the world.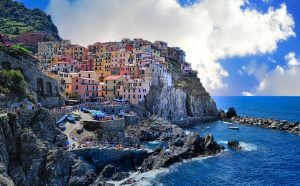 The Galapagos Islands are home to unique plant and animal species found nowhere else on the planet. You can either choose to lounge on luxury beachside resorts or go island hopping and experience as many of the views these islands have to offer as possible.
This is one of the few regions in the world where COVID-19 is under control, but it goes without saying that until you're fully vaccinated, you won't be able to travel much anywhere.
Brazil 
Brazil, and particularly Rio de Janeiro, is home to the Carnival, which is the world's largest party. Brazil is the destination for you if you want to experience excitement, lights, and the city like never before.
Even if you don't come for Carnival, the country has a variety of beaches, rainforests, waterfalls, and natural wonders to offer tourists. You can enjoy a lot of things like paragliding, ziplining, hiking, and more in this beautiful nation, so pack your luggage.
Cape Town
Discover one of the most beautiful cities in the world with breathtaking landscapes and diverse cultures. Cape Town is home to several tourist hotspots, including the iconic Table Mountain, beaches, and the Victoria & Alfred Waterfront.
There are many things to do in Cape Town, starting with taking a tour of the city's rich history, visiting museums and galleries, or indulging in local cuisine and wine tasting. There are also several adventure activities, including hiking, paragliding, and shark diving.
Tokyo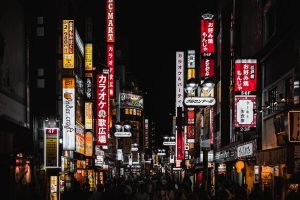 Tokyo is one of the most technologically advanced cities in the world, and it has a lot to offer anyone who likes robotics, anime culture, and high-quality urban life. There are also other things to do in Tokyo for travellers, such as taking your children to Disneyland or visiting the more "grown up" DisneySea, a nautical-themed park with ports from across the world and even a mysterious Mystery Island along with a volcano.
There are digital art museums, robot eateries, a Ghibli museum, and several traditional and cultural things to visit, like museums and temples.
.
Machu Picchu
Hike to one of the most gorgeous tourist attractions, which also happens to be the site of an old settlement. Machu Picchu in Peru today offers stunning views and a glimpse into the past.
You may go glamping in the area, enjoy nature and the mountains, and even choose from a variety of adventure trips and packages that will take you on a journey through breathtaking scenery.
Las Vegas 
Every party animal should visit Las Vegas, but so should anyone who wants to let free and have a good time. The Las Vegas strip, restaurants, shopping malls, aquariums, and theme parks are all fantastic, not to mention the late-night parties and clubs!