Every time a person buys a new vehicle, it comes with a manufacturer's warranty. Even pre-owned vehicles will sometimes have a limited manufacturer's warranty. This manufacturer's warranty provides ease of mind for buyers who don't want to deal with any unexpected expenses right after driving the car off the lot.
With the coverage that comes from a manufacturer's warranty, many believe that opting for a vehicle protection plan or anything similar is an added expense that's not needed. While each buyer's situation is different, these are two completely different options that cover various issues.
What's the difference between a vehicle protection plan and a manufacturer's warranty? The more consumers know before going in, the easier it is to decide what plans work for them.
Manufacturer's Warranty
A manufacturer's warranty is essentially a guarantee from an automaker that the car will be free of any type of defects. The manufacturer promises the consumer that any components covered by the manufacturer's warranty will stay in quality working order for a set amount of time. For example, manufacturers' warranties are usually expressed using a set amount of time, like three years, or in miles, like 36,000 miles. 
Every manufacturer has a slightly different warranty. Customers benefit the most from those who have full coverage for a more extended amount of time. How is time measured with a manufacturer's warranty? Companies go by mileage or the number of months the car is owned.
The tricky part about any manufacturer's warranty is that it is limited. The manufacturer's warranty will expire at some point, as manufacturers can only promise that a car will be in working order for so long. There are ways to pay for extended manufacturer's warranties as they usually provide powertrain protection.
Vehicle Protection Plans
A vehicle protection plan sometimes called a vehicle service contract or a variety of other terms offered by a company like Veritas Global Protection, is an entirely voluntary type of add-on coverage for every driver. It's a way to have additional protection that covers a variety of repairs and standard maintenance issues for a car. Vehicle protection plans like those offered by Veritas Global Protection can go into play right after a car is purchased, or a person will wait until their manufacturer warranty expires.
The great thing about having a vehicle protection plan from the very beginning is that it eliminates any huge payments for a repair that seemingly comes out of nowhere. There are many different types of vehicle protection plans so that people get what they need to have covered.
Many different names are used for vehicle protection plans, but one that's a mistake is calling it an extended warranty. Warranties act as a guarantee from the manufacturer against any defects that might happen. Vehicle protection plans always come at an extra cost, and they are sold by either the dealership or a third party. For example, Veritas Global Protection offers high-quality vehicle protection plan options for anything from exotic cars to daily drivers.
Is a Vehicle Protection Plan Worth the Extra Cost?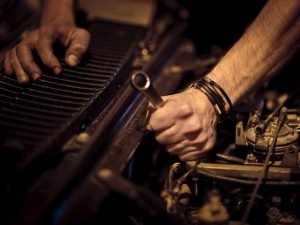 It's impossible to answer this truthfully because each driver is different and needs different levels of protection. However, most people will realize that they save money and reduce stress by having a vehicle protection plan from a company like Veritas Global Protection.
Drivers always dread having a check engine light turn on or various other issues with a car. Suddenly, they are looking for ways to get it fixed and back into proper working order. While it will take time to fix a car properly, there is no need to worry about an unexpected bill that could burden your monthly budget. 
The best thing to do when shopping for a vehicle protection plan is to look at all the different types of variations out there. For example, no one wants to have overlapping coverage if they don't need it. All that ends up doing is costing more monthly.
What Makes Some Vehicle Protection Plans Better Than Others?
Pay attention to some of the details with all vehicle protection plans before signing on the dotted line. Paying attention to the more important factors could heavily influence how everything goes for the individual.
Many of the top companies out there are now offering transferable plans. For example, Veritas Global Protection does this for customers if they decide to buy a new car. When the buyer purchases a new car, their vehicle protection plan can be transferred over instead of purchasing a new vehicle protection plan. 
The freedom to take a car to a variety of garages also makes a huge difference. A vehicle protection plan doesn't do a person much good if they have to drive a long way to go to a subpar mechanic shop. It's a challenge that no driver wants to deal with. 
Last, pay close attention to how the deductible is determined. Is the deductible used per visit or per repair? If it's per visit, that's usually more beneficial for drivers. If it's per repair, it generally costs a decent amount more out-of-pocket.
Why Vehicle Protection Plans Remain Popular
Car repairs aren't getting any cheaper. Drivers want to be as protected as possible so that if something goes wrong, they can get help right away.
Shop around and see what vehicle protection plans make the most sense. Some end up being very affordable on even the tightest budget. Considering all the added benefits, it makes sense for drivers to pay that extra bit monthly to ensure their vehicle is protected.