Anchor texts are one of the most important ranking signals in SEO. They provide a way for you to link internally and externally to specific pages on your website and help improve your site's ranking by providing context to search engines. But where should you place them for the greatest impact? In this blog post, we'll explore anchor text placement and how you can use it to improve your SEO strategy.
What are anchor texts and what do they do for SEO purposes?
An SEO agency will often use anchor texts as part of their SEO strategy. Anchor texts are the words that are clickable in a hyperlink. They are generally blue and underlined, and when clicked, they will take the user to another page on the internet. The SEO agency will use anchor texts to try and improve the ranking of their client's website on search engines. They do this by selecting certain keywords and then creating links with those keywords as the anchor text. When a user clicks on one of these links, they are taken to the client's website. The SEO agency hopes that this will improve the ranking of the client's website because it is a sign that their website is relevant to the keywords that were used in the anchor text.
How can you use anchor texts to improve your website's search engine ranking position (SERP)?
One way to improve your website's SERP is by using anchor texts. An anchor text is a clickable text in a hyperlink, and it can help to boost your ranking position by giving search engines more information about your site. When choosing anchor texts, it is important to use keywords that are relevant to your site's content. For example, if you have a website about travel, you would want to use anchor texts that include words like "travel," "vacation," and "destinations." By including these keywords in your anchor texts, you can signal to search engines that your site is relevant to these terms, and this can help to improve your ranking position. In addition, it is also important to use descriptive anchor texts that give users an idea of what they will find on your site. This can help to increase click-through rates, and it can also lead to higher conversion rates. Ultimately, using anchor texts is an effective way to improve your website's SERP.
What types of anchors are the most effective for SEO purposes, and why is that so?
It is often blue and underlined, and can be used to help SEO by descriptive keywords that tell both users and search engines what the linked-to page is about. The most effective anchors are those that are most relevant to the page they are linking to. This relevance can be determined by the topic of the linked-to page, the context surrounding the link, or even the overall tone of the website. Digital advertising agency often uses anchor text to help improve their clients' SEO by choosing relevant and keyword-rich anchor text that will help users and search engines alike find the linked-to page. When done correctly, anchor text can be an extremely effective tool for improving SEO.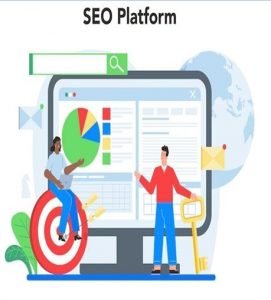 Are there any risks associated with using too many or the wrong types of anchors in your website's text content and links structure?
When it comes to website optimization, the use of anchors is a hotly debated topic. While some believe that anchors are essential for improving a website's SEO, others contend that too many or the wrong types of anchors can actually do more harm than good. So, what is the truth? Are there any risks associated with using anchors on a website?
The short answer is yes, there are indeed some risks associated with anchor usage. One of the most common problems is anchor text over-optimization, which can result in a search engine penalty. Another potential issue is anchor text leakage, which occurs when too many links from a single page point to the same target page. This can dilute the link juice and cause the target page to lose ranking. Finally, if you use too many exact-match anchors, your site may be flagged as spammy.
While there are certainly some risks to consider when using anchors on your website, these risks can be mitigated by following best practices. Anchor text should be varied and relevant, and links should be distributed evenly throughout the site. By following these guidelines, you can safely use anchors on your site without running into any major problems.
How can you tell if your anchor text placement is having a positive or negative effect on your SEO efforts overall – and how can you adjust it accordingly if needed?"
One way to tell if your anchor text placement is having a positive or negative effect on your SEO efforts overall is to monitor your click-through rate (CTR). If you notice that your CTR is lower than usual, it could be an indication that your anchor text is not optimally placed. Another way to assess the effectiveness of your anchor text placement is to examine your organic traffic levels. If you see a decrease in organic traffic after placing new anchor text, it could be a sign that the text is not as effective as it could be. Finally, you can also ask yourself whether or not your target audience is finding your anchor text. If you're not getting the results you want, it may be time to adjust your anchor text placement. By taking these factors into consideration, you can ensure that your anchor text placement is having a positive effect on your SEO efforts.
Conclusion: Anchor texts are an important part of on-page SEO and should be placed strategically throughout your website to improve your site's ranking. However, overuse of anchor texts can hurt your ranking, so it is important to use them sparingly and appropriately.