If you are convicted of DUI, you may face serious penalties, including jail time, fines, and a driver's license suspension. A DUI conviction can also have a long-term impact on your life through increased car insurance premiums. However, you have options regarding how big the effect is. Take a look at this guide to learn more about how a DUI conviction increases insurance premiums and what you can do about it.
How does a DUI conviction impact insurance premiums?
A DUI conviction leads to an average increase of more than $1,000 a year. The exact amount depends on your driving record, the severity of your offense, and your insurance provider. And, if you are convicted of a DUI a second time, your premiums may increase even more. It is important to note that a DUI conviction will impact not only your auto insurance premiums but also your home and health insurance premiums. So, if you are convicted of a DUI, be prepared to see your insurance rates increase across the board.
Can I prevent a premium hike if I'm guilty of a DUI?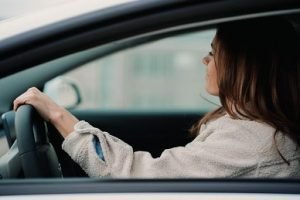 Every insurance company has its underwriting guidelines, and each will likely handle drunk driving convictions differently. Some companies may raise your premiums significantly, while others may only increase them marginally. However, you can do a few things to improve your chances of avoiding a major price increase. Consider switching insurers and compare rates from different companies. Some insurers may be more forgiving than others regarding DUI convictions. For example, Forbes states that State Farm offers the best car insurance for drivers with a DUI. They also offer a usage-based insurance program, which is ideal for car owners on a budget.
Also, be sure to disclose your conviction to your insurance company. If they are unaware of your offense, they may raise your premiums unexpectedly when they eventually find out. Being upfront with your provider may even prevent you from getting a big premium increase. If your rate still rises, you can still try to improve your driving record in the years following your DUI. If you can avoid any further convictions or accidents, your insurance company may be more likely to forgive your past mistake.
Is it possible to fight a DUI in court?
When it comes to fighting a DUI in court, you will want to ensure that you have an experienced attorney on your side. DUI cases can be complex, and without an attorney, you may find yourself at a disadvantage. Your attorney will be able to review the evidence against you and may be able to find errors or inconsistencies in the prosecution's case. They will also be able to negotiate with the prosecutor in an attempt to reduce or dismiss the charges against you.
If you decide to go to trial, your attorney will be able to present a strong defense on your behalf and argue that you were not impaired at the time of your arrest, that the officer did not have probable cause to stop you, or that the breath or blood test results were inaccurate. If you have any evidence that supports your case, you can choose to share them. Evidence can vary between dashcam footage, proof of sobriety, or anything else that could help your argument.
A DUI conviction can have a big impact on insurance premiums. The amount of the increase will vary depending on the insurance company and the state in which the policy is written, but the increase is typically significant. By following this guide, you may be able to mitigate or even eliminate this increase.