The Real Deal's "The Wolf of Airbnb" is not going down without a fight against NY's Slumlords
[New York, NY, 28th/March/2022] – The Real Deal wrote an article titled "The Wolf of Airbnb" Terrorizing Landlords", about one tenant, Konrad Bicher, for his battles against Racist landlords or should we be calling them slumlords particularly Jason Jagudaev in the city. The article was loaded with one-sided accusations against a tenant courageous enough to battle back against those who many would rightfully consider "slumlords" that control the fabric of NYC's housing.
New York City is a city of tenants, many of which fall prey to the abuse of landlords. Absentee landlords that mistreat their buildings through various doses of neglect plague the city. The tenants of all classes remain subject to these negligent landlords that enjoy a sumptuous quality of life largely subsidized by the tenants they fail to properly accommodate.
In Kriston Capps' words, which he wrote in his Bloomberg CityLab article "New York Is A City of Renters at Every Stage of Life," "Gotham renters are paying the way for owners, and renters are not exactly living the dream."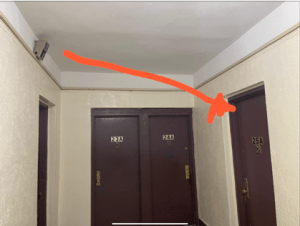 The Real Deal, duteously catering to its audience of property owners who only see their tenants as a means to an end, described Konrad as the villain because he is battling the landlords of New York (and winning). In a city of neglected tenants without awareness, energy, or the spirit to stand up against the Goliath of a New York City landlord, Konrad is bravely fighting the battle against the corruption plaguing the city.
The viciousness of the landlords in New York was immediately clear as Konrad displayed photos of some of his apartments together with many screenshots of the texts, he received from the racist slumlord Jason Jagudaev The evidence he illuminated served as a disturbing display of New York City "slumlords" and how they operate.
He has been victimized in the past by the landlords. Illegal break-ins by Jason Jagudaev; illegal lockouts; routine code violations throughout the buildings and the apartments; renting to tenants such as Konrad without a Certificate of Occupancy; texts sent to Konrad from landlords requesting that he stage apartments to hide violations such as an illegally added bathroom and bedroom.
Jason Jagudaev offered to pay Konrad Bicher to cover his tracks and stated this African American woman was potentially seeing him for LandLord Racial profiling, which is illegal for a landlord to deny an application based on skin colour & race. The woman had applied for a unit from Jason and when her application was denied due to the 'Unit being already rented' Jason Jagudaev messaged Konrad Bicher and offered to pay him for a fake lease and hush money so these allegations against him would go away. These are just a few of the many dirty deeds this landlord has done.
Con Artist and Racist Slumlord Jason Jagudaev texted this to his tenant, Konrad Bicher, who is branded as "The Wolf of Airbnb"
Slumlord Jason Jagudaev, lied to law enforcement stating he lives in the unit with intentions of kicking the tenant out onto the streets illegally, he even brought his own suitcase and luggage to convince law enforcement he lives there after the tenant was able to provide a camera footage and lease documents that he does indeed have a lease, the New York Police Department escorted Jason Jagudaev off the premises. The victims involved will be aired next month with their testimonies.
There's a new law that protects tenants from landlord harassment i.e. A.6188/S.2605.
On December 3, Governor Andrew Cuomo signed into law Attorney general Letitia James' program bill that protects rent-regulated tenants from landlord harassment. The law prevents landlords "from creating unsafe, disruptive, or uninhabitable conditions in order to force tenants out of their homes," law states.
"For far too long, unscrupulous landlords have gotten away with subjecting rent-regulated tenants to dangerous and inhumane conditions in an attempt to force them out of their homes. Today those changes. Tenants will no longer have to meet an unreasonably high bar to demonstrate that they are being harassed," she added in a statement. "Instead, we will ensure that landlords will face justice when they intentionally subject their tenants to unsafe, disruptive, or uninhabitable conditions, such as exposing them to hazardous materials, shutting off the heat and hot water, or using construction to make buildings deliberately uninhabitable."
Konrad stands out as an easy victim given his loneliness in a daunting battle against the predators preying on the majority of New Yorkers. His side of the story—the side that represents the defenceless renters in the city—must be shared. Konrad diligently organized all evidence of any landlord he witnessed blatantly and aggressively breaking laws in their battle against him, none of which was shared with The Real Deal, who claimed he is the one doing the terrorizing? But the forum is now open.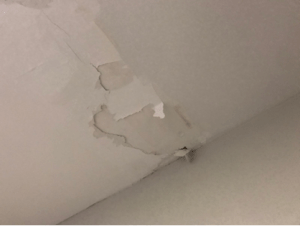 This lonely battle is being fought with high hopes for the city's officials to emerge and minimize the power that the collection of slumlords holds and abuse as they force hazardous environments upon the city's population.
You can find Konrad Bicher on: Facebook