Travel insurance is very common in Hong Kong. While there's no such thing as the best travel insurance policy, there is a policy that suits you the most. In fact, most travelers have their preferred way to get insured before they fly out.
Travelers usually buy travel insurance policies to protect against unforeseen risks such as medical issues, job losses, family deaths, and attacks that may occur before, during, and after trips. If you're traveling overseas, it is always a good idea to get Hong Kong travel insurance as it can protect you from unnecessary costs and risks. But is travel insurance worth it?
Whether or not travel insurance is worth it will depend on a number of things and your specific situation. For the most part, it depends on whether your trip is refundable, your destination, whether you will have health coverage at your destination, and how much coverage you already get. MoneySmart helps you compare travel insurance plans in Hong Kong, which helps ensure you purchase a policy that best fits your needs.
Depending on your specific situation, here are some key things to consider before you can rule out whether or not travel insurance is worth it.
What travel insurance covers
The best travel insurance is one that covers your needs in the best way possible. For this reason, when making a purchase, you want to buy Hong Kong travel insurance based on your needs. Typically, you can buy a policy that covers a single trip, multiple trips, or all your trips within one full year.
As part of determining whether travel insurance is still worth it, here are the things that a travel insurance policy covers:
Medical expenses: This is the number one reason to buy a travel insurance policy as medical expenses overseas can be very high. With travel insurance, if you inadvertently get injured or sick while on your trip, your policy will take care of the treatment costs incurred. Thankfully, all Hong Kong travel insurance policies you can buy via MoneySmart provide cover for overseas medical expenses.

Personal accident: Almost all travel insurance policies will cover you for personal accidents. A travel insurance policy that covers personal accidents can be very handy as it provides a reimbursement should you encounter an accident before and during your trip.

Personal liability: Travel insurance with personal liability coverage protects you from being liable when you cause damage or loss to third parties. For example, if you're involved in an accident or inadvertently cause damage while overseas and are held legally liable, your policy will take care of the liability and other possible legal expenses.

Trip cancellation and delay: When buying a travel policy, you want to look for a policy that will reimburse you in case your trip is canceled, delayed, or disrupted. Hong Kong travel insurance will see you through any inconveniences caused by disruption to flight.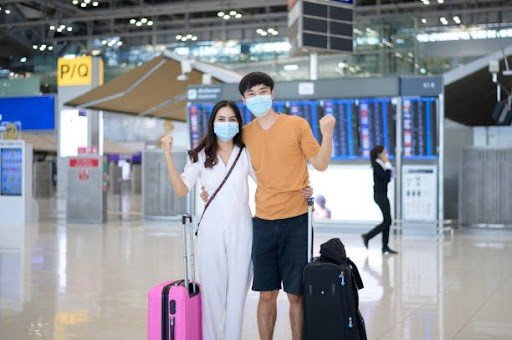 Baggage and personal belongings: Though arguably the least important relative to health coverage, this is another reason why most travelers buy travel insurance. If you are taking valuables like your laptop and camera with you, your travel insurance provider may allow you to specify these belongings so that they may be covered. Since losing your luggage and other valuables can be a nightmare, this add-on can enhance your coverage, giving you peace of mind when traveling overseas.

Add-ons: Some insurance companies allow you to customize your travel insurance policy to your needs. This is very important if you are going to be engaged in special activities or sports while overseas. Add-ons provide cover for leisure and amateur sports activities while on the trip.
A travel insurance policy can give you much-needed peace of mind when traveling out of Hong Kong. In this period when the world is battling coronavirus, some insurance companies are offering Covid-19 protection. As such, you may be compensated if your trip has to be canceled because you got sick with Covid-19 while overseas.
No matter what your trip 'covers, it is worth noting that there are some incidents not covered by travel insurance. For instance, a travel insurance policy does not often provide coverage for pre-existing conditions unless you meet specified criteria. With that in mind, make sure to read every detail in the travel insurance policy you are considering to determine if it is right for you.
Conclusion
Every travel insurance policy is different in terms of benefits it offers, conditions, and exclusions. For this reason, it is common sense and absolutely necessary to read the policy carefully before making a purchase. If you prepaid for a trip and can't cancel it without penalty, buying a travel insurance policy is probably a good idea.
https://www.parkviewortho.com/wp-content/languages/new/temovate.html

This is the same if you are traveling to a high-risk destination or will be involved in high-risk sports. Overall, Hong Kong travel insurance protects your trip and health while overseas, which is really great. It is safe to say that travel insurance is worth it. MoneySmart will help you compare travel insurance plans so you can get a policy that suits you most.